Innovation !
pet-Tracer retrouve votre chat partout !!
With thousands of cats going missing everyday and with a very small number of them being recovered, losing your cat can be a devastating experience. A cat is more than just a pet; to many of us a cat is a friend and a member of the family -someone we truly love and care about.

If you are tired of existing tracking products being marketed to you as cat friendly, even though they were originally designed for dogs, keys or even cars, then we have good news for you! We have developed petTracer - the first ultra-light GPS-cat collar that actually works!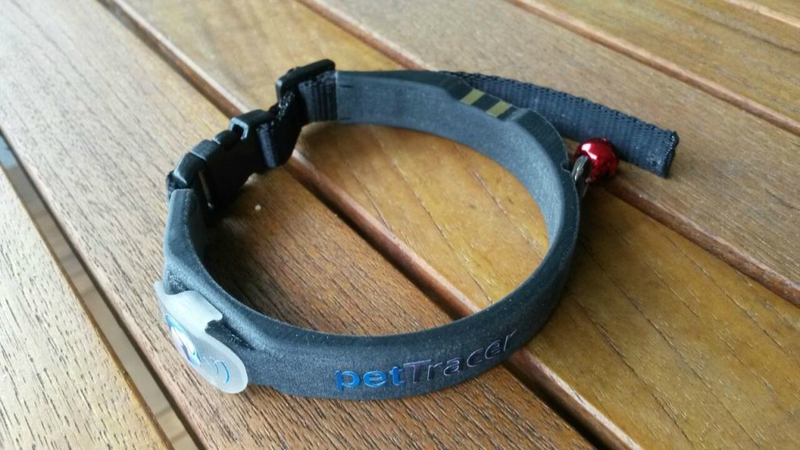 We have designed the collar especially for cats - and cats only!
With its unique design, small size and incredible light weight, the petTracer GPS-cat collar seems just like any regular collar. We made sure that the collar is as comfortable as possible for a cat to wear.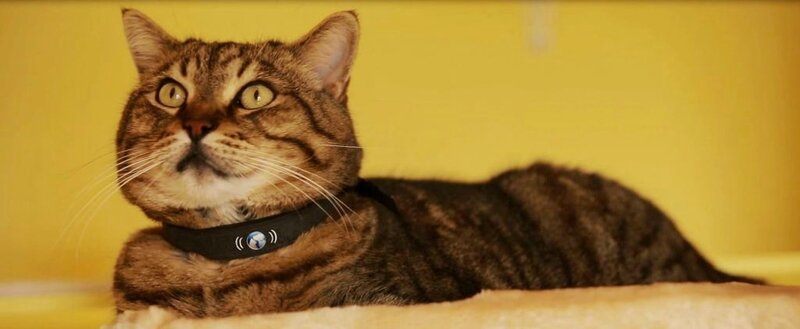 Press / Media Coverage
Since petTracer is the first of its kind and the technology has been designed specifically for it, we have already received a lot of media attention in Switzerland.
Over the past few years the petTracer team has spent a considerable amount of time analyzing cats and their behaviour, natural habitats and needs.
At the same time we have done extensive research and pioneer work in the field of energy-efficient technology for "micro GPS-tracking". Thanks to this we have managed to successfully develop a fully functional, ultra-light and highly accurate precision high-tech GPS-cat collar.
The collar was fully engineered and designed in Switzerland. Furthermore, the technology will be patented shortly (pending).
The petTracer GPS-cat collar is extremely small and slim....
... looks like any regular cat collar....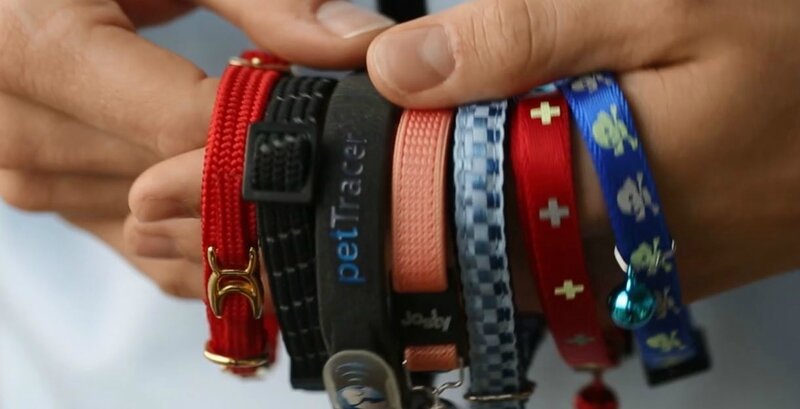 ... and is super light, weighing just over 20g!
In addition to extensive battery life, a small weight is the biggest challenge in manufacturing a GPS-cat collar. From the beginning it was our ambitious goal to develop a cat collar that weighs less than 25 grams. Any collar weighing more than 25 grams is not suitable for cats to wear comfortably and you should stay away from it, no matter how tempting it may be.
The petTracer collar has an unmatched battery life of up to 4 weeks!
The energy supply of a GPS-cat collar is a seemingly irresolvable problem. Long operational periods result in high energy usage. Therefore, a big battery is needed which inevitably leads to a heavy and bulky GPS-cat collar. Thanks to our patented energy-efficient technology for micro GPS-tracking we have found an expert solution to this problem.
The safety of your cat comes first!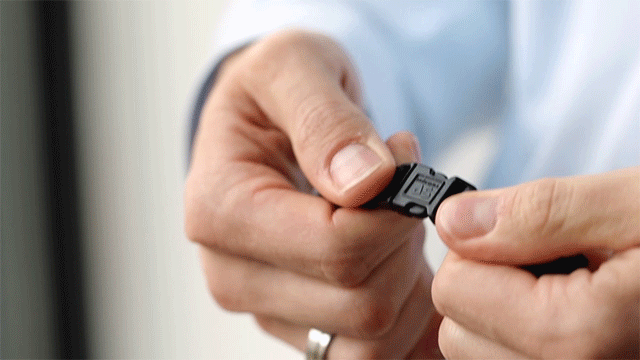 Of course, the safety of your cat is paramount and thepetTracer GPS-cat collar comes with a safety release which opens instantly should your cat ever get caught somewhere. We use commercially available and proven safety releases since we do not want to risk your cat's health.
Universal ring
The petTracer GPS-cat collar comes with a ring for attaching a bell or magnet for your cat flap at home.
The petTracer Web Portal
You can easily configure and manage the petTracer GPS-cat collar through the petTracer web-portal. All your cats' names are tagged on the digital map to allow you to follow their movements at any time. Set safety and danger zones around your house, adjust the alert messaging service, manage account access rights of family members or check the current battery charge among many other things. Our website also offers valuable general know-how about cats and provides all cat lovers with a variety of additional services.
For more informations video & pictures : https://www.indiegogo.com/projects/pettracer-the-world-s-first-gps-cat-collar